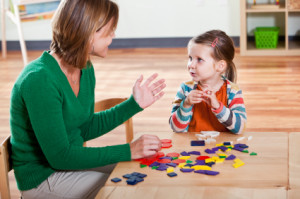 A little bit more about who we are...
Miami Speech & Language Solutions is a private practice that provides both children and adults with comprehensive assessments and individualized speech and language therapy services in Miami, Florida. We started out with one mission: to offer each of our patients the very best possible treatment; and to offer their families the support needed to reach their communication goals. All our patients are seen as individuals and not given "one size fits all" treatment. At Miami Speech & Language Solutions, we make sure to customize their speech-language therapy goals to best fit each patient's needs. Our clinicians also strongly believe in the importance of family involvement in the treatment process. Each family is provided with the necessary tools and knowledge to assist their loved ones in improving their communication deficits in a variety of settings.
All our bilingual clinicians are expertly trained in the evaluation and treatment of a variety of communication disorders across all age spans. Our clinicians are available for home, school, and daycare visits for both assessments and treatment sessions. We also offer competitive rates and flexible hours.
Miami Speech & Language Solutions was founded in 2014 by Cristina Canut, M.S., CCC-SLP. After graduating with her Bachelor's degree in 2004 from Florida International University, Cristina earned her state license as a Speech-Language Pathology Assistant. She went on to practice for 9 years under the direct supervision of some of Miami's most experienced speech-language pathologists before earning her Masters degree in Communication Sciences and Disorders from Florida State University in 2013. Cristina is proficient in both English and Spanish. She also holds an active membership with American Speech-Language-Hearing Association (ASHA) and Florida Association of Speech-Language Pathologists and Audiologists (FLASHA).